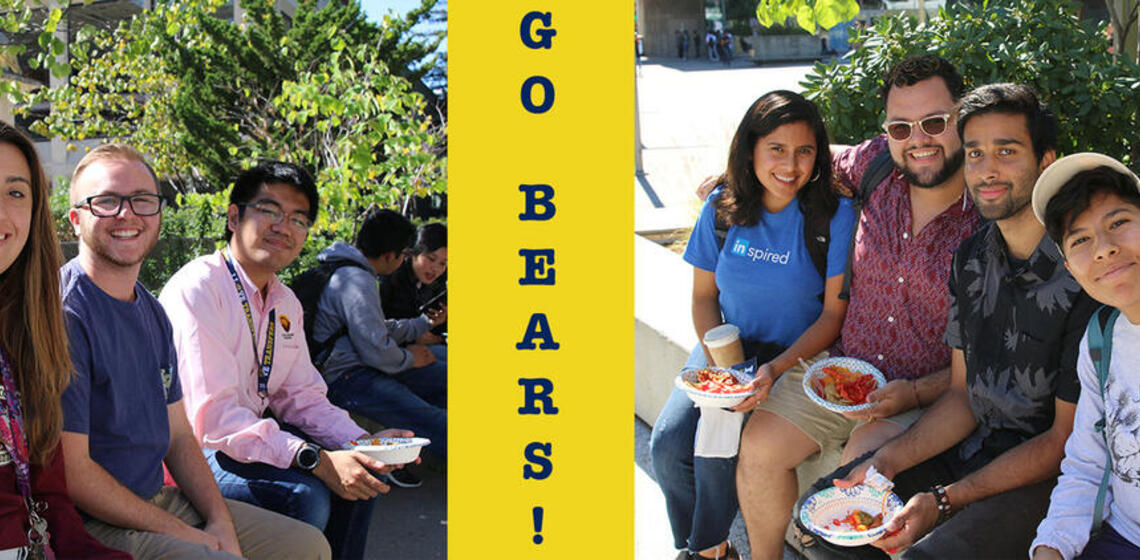 The Transfer Student Center
The Transfer Student Center, located in the 100 Cesar Chavez Student Center, provides a welcoming community space where new and continuing transfer students can find information, advice, and support as they transition to and move through the university. The center provides an information desk staffed by trained and experienced peers, study tables, couches, computers, a printing station, resource information, a microwave, coffee and tea. 
Community Building Events
Community events are designed to facilitate building connections and fostering community for new and continuing transfer students at Cal. The events focus on building supportive networks and providing a relaxing break from the stressors of student life. 
Peer Advocates are transfer students who staff the information and referral desk at the center during hours of operation (Monday-Friday, 9am-5pm). They serve as key resources for new and continuing transfer students navigating the academic, social, and cultural terrain of the university. The Peer Advocates are experienced and knowledgeable about common questions and concerns in the transfer student community. They keep the center a welcoming and inviting space for all transfer students and guests.